In the Media: From Executive Chef to Restaurant, Bar, and Catering Executive Leadership Coach
Taking the Wheel Consulting founder, Rebekah Goldman, sat down for an interview with Business Coach and Success Strategist, Morningstar Hayward.
Rebekah talks about going from Executive Chef to Executive Leadership Coach and how she's taking her industry by storm amidst the Pandemic crisis.
Watch the video here: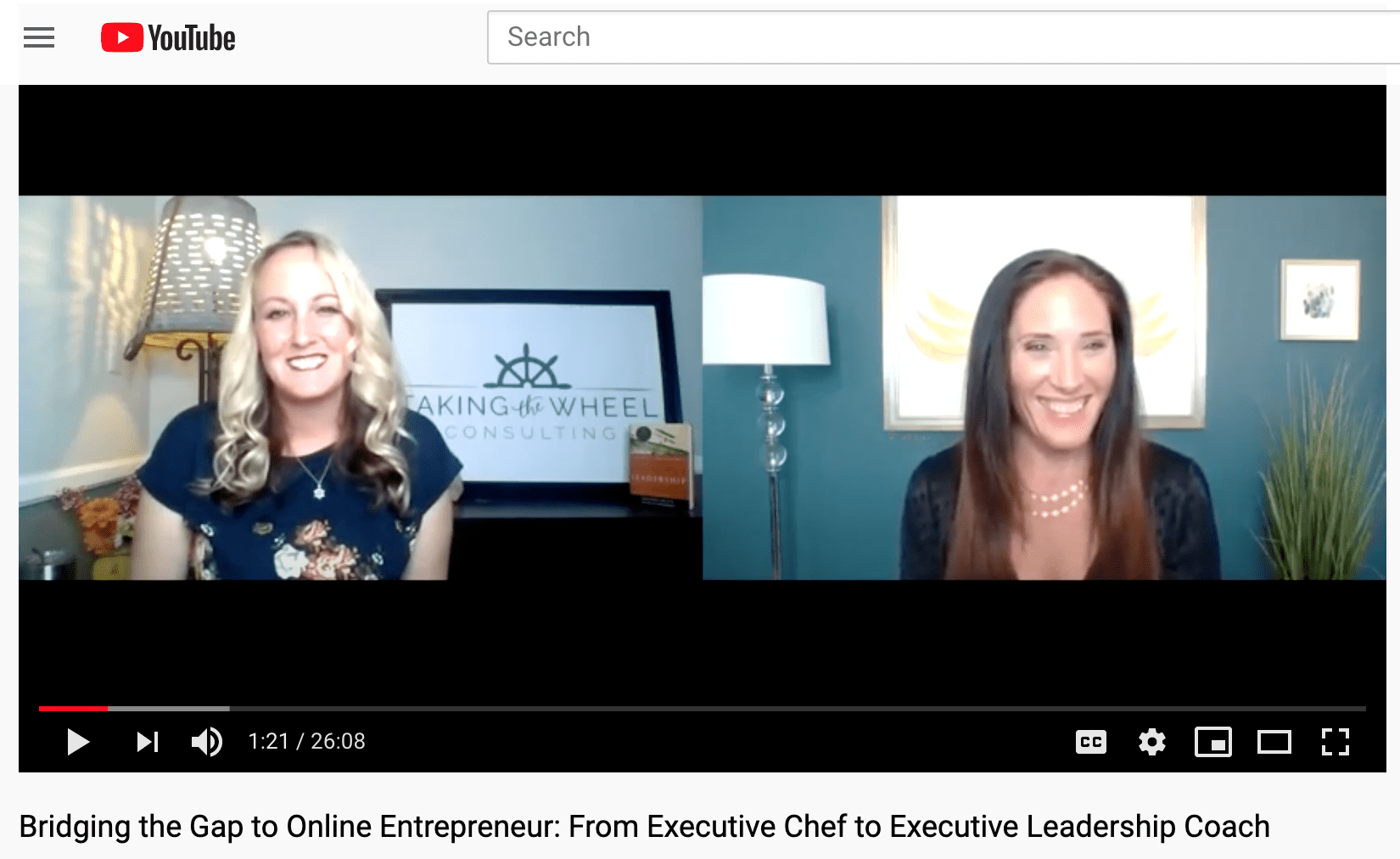 Here are some of our favorite takeaways from the interview:
Taking the step was the best decision of Rebekah's life!
Rebekah's lightbulb moment when she decided to be the captain of her business was when she realized she had the ability to effect change in people. While building teams, which in turn was building leaders she realized she needed to help others do the same for their businesses.
By leveraging all of the skills throughout her entire career, Rebekah was able to offer a full suite of services for clients.
Challenges always arise, but we look at it as an area of opportunity! The first challenge was taking the first step. Without taking the first step, Rebekah wouldn't be where she is today. She had to shift her mindset and make the decision that change and this being new is only going to be new for so long.
Taking the Wheel Consulting had to pivot its offerings with the industry, especially during the pandemic. Rebekah took advantage of people losing their jobs to hire rockstar team members that she had been eyeing. Taking the Wheel now also offers full-online consulting to serve clients wherever they are during any type of circumstance.
Being a leader is really what will make every business succeed.
Asking for help and surrounding yourself with experts is going to grow your business.
To begin a consultation with Rebekah Goldman of Taking the Wheel Consulting: