Get my recipe for making staff turnover work FOR you and not against you!
Sign up for email updates and receive my FREE ebook:
My success within the company didn't come handed to me on a silver platter. I had to work hard and fight for the spot. I was very young, inexperienced for my role, and on top of that, I was a woman competing for a title typically held by men.
My mentor, Lex (a 7 foot tall, classically trained machine) took me under his wing. For two years I studied non-stop, seven days a week, 16-18 hours a day.
At the age of 27, I took over as the Executive Chef.
The food and beverage industry was booming and reality cooking shows and competitions were all the rage. This era set high expectations for consumers, but in return didn't attract the talent and skills needed to fill teams of chefs and service staff.
Here I was, with huge shoes to fill (Lex is 7 feet tall — imagine how big his feet are!) and zero clue about how I was going to live up to the legacy he left behind.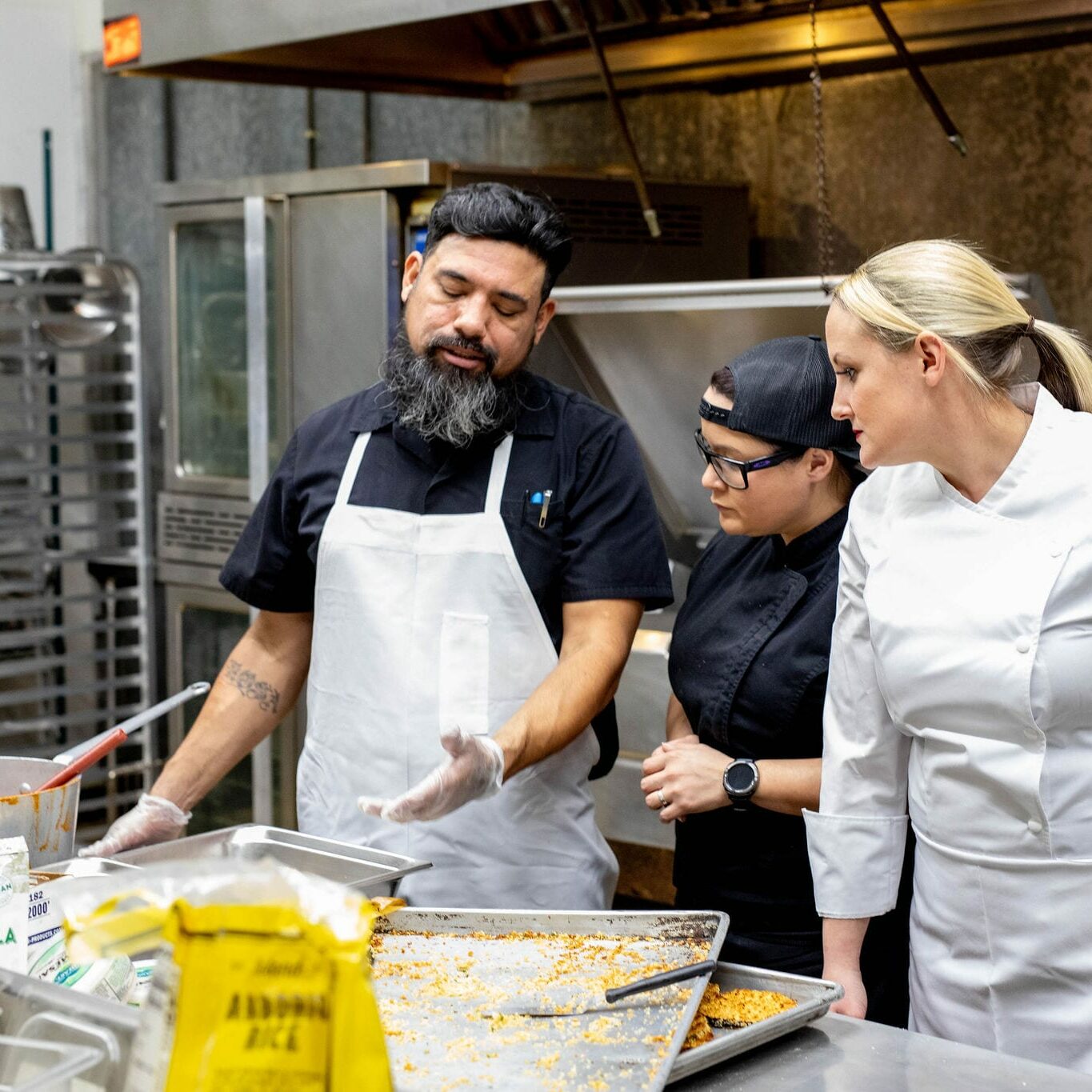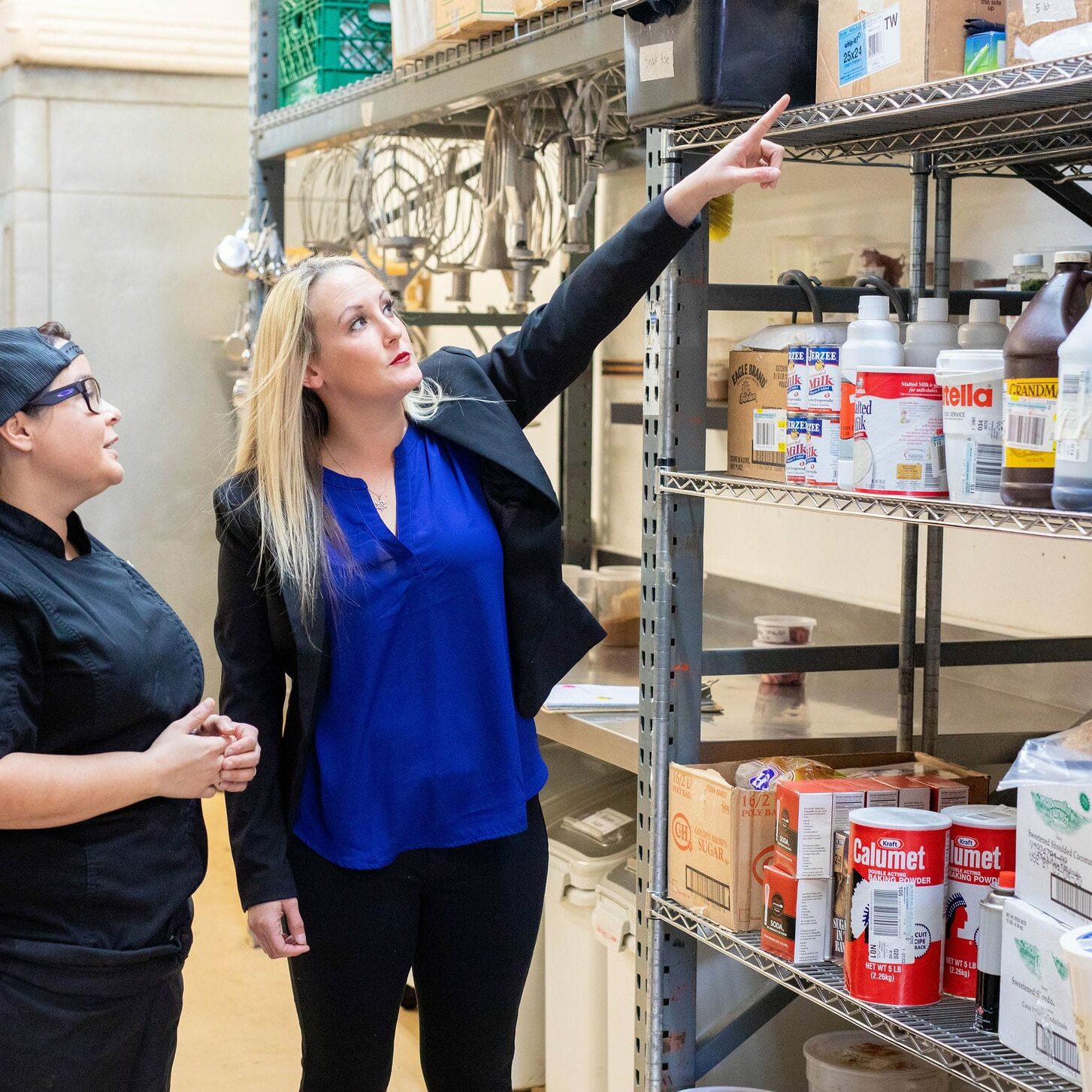 So I reflected back to a time when I was looking at an empty pantry, trying to figure out how I was going to make a meal for five people. A light bulb came on, and I had a realization that saved my career: Each one of my team members were the ingredients, and if I took a little bit of this and a little bit of that, together we could create a meal.
My teams knew they played a huge role in our success and felt honored to be a part of something so special. They became hungry for more, just as I had. They wanted to soak up as much as they possibly could. They were drawn to it and became proud of their hard work and dedication.
Dishwashers became line cooks, line cooks became pastry chefs, prep cooks became Sous chefs. I began cross-training every person in every department, and very quickly we became unstoppable.
As they grew stronger, so did I. With a well-oiled machine going strong, I began to focus my attention on other matters within the company. Not only was I running my kitchen, but I also oversaw sales, logistics, operations, all SOP's, staffing, profits, and maintenance (yes, I know more about drains, compressors, gas lines, and freon than I ever planned on…)
"I have been in the food service business for 25 years and have worked with dozens of Valley chefs and restaurant owners. The demands of the industry are continuously changing, and I look for resources in order to continue to compete on the highest level. Rebekah has extensive knowledge of the industry, remarkable leadership skills, and an unprecedented will to succeed." — Jason Brown
And just as I did in my kitchen, I started cross-training everyone in the company. The sales team spent time in the kitchen, service staff would work in the warehouse, operations learned how to chef events, chefs knew how to bartend, servers became sales people.
The company as a whole became one giant army ready to take on any situation. Working systems, policies, and procedures were paving the way. Sales were up, products and services were elevated, profits were high, employees were happy, and our teams loved being a part of something so huge and bigger than themselves.
We were all genuinely honored to be standing next to one another, doing exactly what we were meant to do. We were wildly successful because our teams were designed to be successful. And more importantly, we were offering endless amounts of opportunity.
At the end of the day, that's what everyone wants: opportunity for a better life.
"Rebekah is simply amazing! She set career and home goals for what I wanted to accomplish, identified my skills and talents, and helped tackle current work issues and explored future career goals. One year later, I can honestly say that I have a work/family balance, more confidence, and a bigger picture of what lays ahead of me in life." — Angela Lawson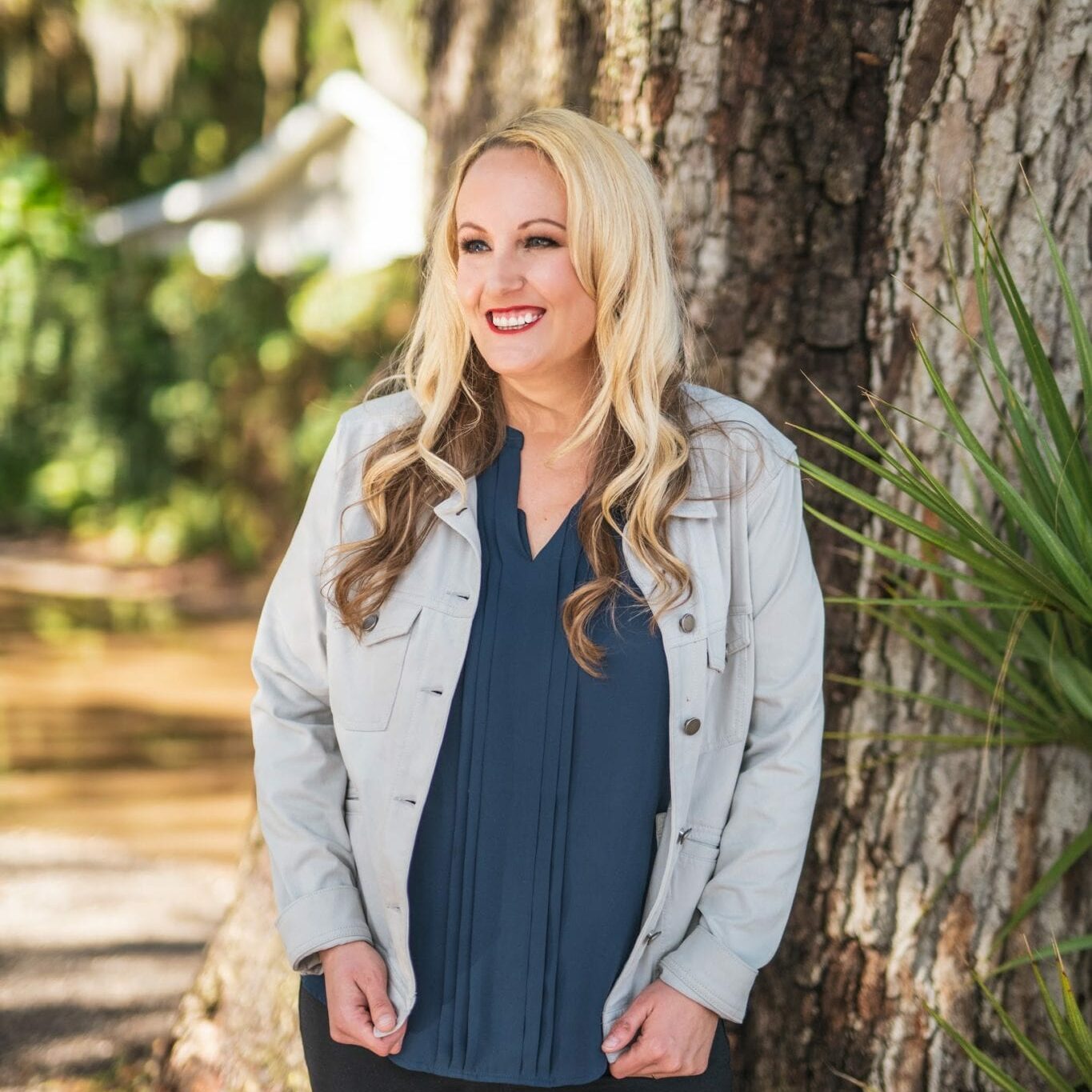 Being a leader became who I am, and building teams became my purpose. I knew I was destined to help others achieve the same success we all had been so blessed to experience.
I launched my business, Taking The Wheel Consulting, to create opportunities for each and every one of you. 16 hour days, long nights, exhausting weekends, endless turnover, and persistent burnout can become relics of the past. You just need a navigator to lead the way.
People say when you're passionate about what you do, it doesn't feel like work. I promise you there has never been a day I'm not grateful to wake up and do what I do. Passion led us all here, and it should continue to fuel that fire.
My grandma — I call her Memaw — delivered me when I was born. She was a labor and delivery nurse (and one of the best I might add). The first person she handed me to was my dad. She told him, "This one is destined for greatness."
I like to think what she really meant is that I'm destined to help others find their greatness. And that's my promise to you.
Are you ready for success?
Rebekah Goldman, Hospitality Consultant
Certified ServSafe Manager

19 years of experience in the hospitality industry

Served on the Academic Advisory Board for Le Cordon Bleu (Scottsdale, AZ) 

Hired as Executive Chef for a multi-million dollar high-end catering company at age 27
As Executive Chef for Artisan by Santa Barbara Catering Company:

2018 Catersource ACE Award

ICA Caterer of the Year

2015-18 Ranking AZ #1 Caterer

Managed FOH and BOH (front and back of house)
Operations, Staffing, Logistics, Profitability, Sales, Training, and Consulting Chef